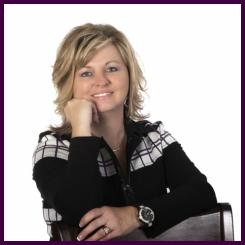 Looking to Buy?
If you are a first time home buyer, the real estate process may seem overwhelming. With so many houses for sale and the current real estate market conditions in Alberta it is difficult to know where the best real estate deals are. Kim Shears-Bailey will help you through the process.

Benefits of home ownership.
Are you ready to buy a house?
How much can you reasonably afford?
Budgeting for a down payment, mortgage payments, property tax and heating costs.
Some costs associated with buying real estate.
Questions you should you ask when assessing home features.
Location, location, location.
Here are some factors to consider when looking at homes for sale.
Noise and privacy issues you need to consider.
Benefits of purchasing a new home vs. a resale home.
Money saving tips for when shopping for your dream home.
Condo Buying Guide

Should you buy a condo? As single-family home prices have risen across Alberta, many consumers have been looking to condominiums as an alternative. First time buyers like the lower prices, which makes entry into the real estate ownership market easier. Seniors like the low maintenance aspect and the ability to be in a community catering to their lifestyle. Others like the security advantages that the building provides, especially for those who travel frequently.
Before Writing an Offer for a Home for Sale

When looking for homes for sale , and definitely before writing an offer, you should be fully aware of all the expenses involved with buying a home. Some expenses are one-time costs and others are continuous costs.
For example, some typical home ownership expenses are:
GST and PST
Land transfer tax
Property taxes and adjustments
Strata fees (if buying a condo or town home)
Property insurance
Home inspection fee
Legal fees for registering the property

Six Mistakes Homes Buyers make

There are six common mistakes home buyers make especially when buying their first home or condo.

These common home buying mistakes are:

Not getting pre-qualified for a mortgage.
Not shopping around for the best mortgage terms.
Not getting a home/ condo professionally inspected.
Not using a professional agent.
First buying a new home and then trying to sell your old home.
Not knowing the full cost of buying a home.